Kapor Center DEIB Certificate Program
Preparing DEIB leaders to make impactful organizational change within the tech industry.


Learn more about our program below!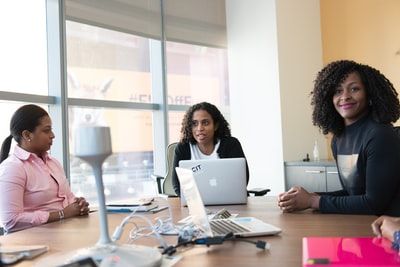 At a Glance
Our four-course program addresses the following:
Gain historical context and other foundational knowledge building blocks essential for learning and making impact.
Learn how to leverage your DEIB efforts while positively impacting organizational priorities, and navigate through your business with maximum effectiveness and business acumen.
DEIB & Talent


Learn how to best influence and elevate your talent efforts, from mitigating bias to developing effective accountability and rewards systems.
Learn how to foresee and respond to crises and current events. And understand inclusive government relations and learn how to affect public policy.
What makes us different
Why Us
Focus on the Tech Industry
Our approach is designed specifically for professionals in the tech sector and companied fueled by tech. The courses address the unique challenges found in tech culture.
The Global Leader
The Kapor Center is a leading organization dedicated to creating a more equitable and just tech industry. To achieve this, we conduct and fund research, build capacity among stakeholders and inform policy. Our unparalleled analysis of data, trends and interventions underpins all of our work.
Practical Approach
Most modules are led by DEIB practitioners in the tech industry, allowing our students to immediately apply learnings.
Professional Community
Joining our program means ongoing access to cohorts of program participants and a membership to Diversity Advocates一a community of 700+ DEIB professionals.
Who is it for?
Kapor Center's DEIB Certificate Program is for the following individuals
DEIB professionals currently working in the tech industry
DEIB professionals transitioning into tech
Professionals launching DEIB programs in tech startups
Key Benefits
FITS YOUR LIFE
Flexible, accessible learning on your own terms asynchronously with optional opportunities to meet live for deeper dives.
GAIN REAL-WORLD KNOWLEDGE
Program features DEIB professionals in the tech industry. Benefit from their relevant, practical learnings and advice.
EXPAND YOUR GROWTH
Gain historical context to understand the underlying causes of disparities that lead to inequities. This builds a foundation to accurately frame the issues.
GROW YOUR NETWORK
Gain support, network, and have meaningful discussions with peers. Leave the program with ongoing support from fellow professionals from across the industry.
Guiding Principles

All program applicants must agree to the following Guiding Principles in order to commence their program experience
The lack of diversity, equity, inclusion, and belonging (DEIB) we see in tech is rooted in cultural assumptions, policies and practices that have historically disadvantaged specific populations (race, gender, LGBTQ+, people with disabilities)

Making progress on DEIB requires a thorough assessment of where the company/organization is currently, explicit goals and a comprehensive approach to get there. One-off initiatives, programs, or solutions aren't effective at creating and sustaining organizational change. A comprehensive approach must be tailored to your unique environment including the business that you're in, customer demographics and company culture.

DEIB leaders play a critical role in setting strategy, developing policies and practices, and supporting C-Suite leaders to develop inclusive workplaces. They must be supported and empowered by executive leadership to be successful. They must also be deeply knowledgeable about the business–its strengths, headwinds, and goals, as well as a host of topics such as organizational development, research methodology, effective training/learning approaches, and informal complaint/problem-solving mechanisms.

The professional practice of DEIB requires integrity, a commitment to ongoing learning, understanding the lived experience and perspectives of underrepresented populations, and a commitment to fairness and ethical conduct rather than loyalty to a C-Suite member or company management.

DEIB leaders communicate what's necessary, even if it's not popular, to drive change. They need to meet their respective audiences where they are and bring them along to arrive at a shared understanding of issues and solutions.
What's the Time Commitment

12 week commitment for the entire program:


Course 1: Foundational Knowledge, late June to mid-July

Course 2: DEIB and the Organization, mid-July to early August

Course 3: DEIB and Talent, early August to late August

Course 4: DEIB and Public Interest, late August to mid-September
8-16 hours per course (4 courses lasting 3 weeks each)

Optional In-person meetings
Stay in the know with our latest news and updates
by subscribing below!
Powered by the Kapor Center
The Kapor family of organizations helps remove barriers to science, technology, engineering and math (STEM) education and tech careers for underrepresented people of color.